One of the main attractions of Formentera ar its crystal clear waters and its rich and exotic marine life.
On of the best ways to enjoy these wonderful water is taking a guided trip on board a boat, visiting the best coves of the island or discovering the hidden treaures underwater around the Formentera coast.
 Sail Boat excursions are a simple way to sail enjoying family company as well as discovering the 
natural surrounding areas without the need to have previous knowledge. We provide tours in areas of the aisland which can only be accessed by boat, including the island of Espalmador, where you will be able to disembark the boat to discover the island or enjoy its white sand beaches.
You will also be able to enjoy the richness of underwater sea, while visiting natural swimming the Saona cove, beacon Es Cap and the coves of Punta Rasa.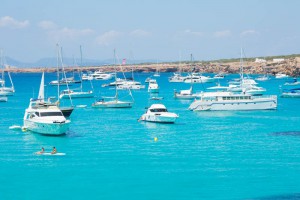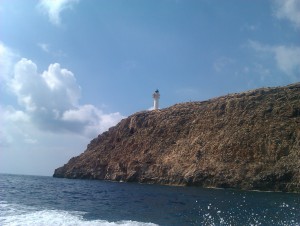 Below you will find diverse alternatives to enjoy the coast of Formentera on a boat.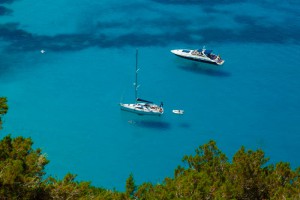 Group outings:
Sailboat 13 m Length up to 9 pax. + Skipper.
Price: 95 € adults – 70 € children (under 10 years)
private exit 650-900 € full day.
Departures: Every D
ay. Minimum 6 pax.
Duration: 11:00h to 18:30 h
It includes food and drink.